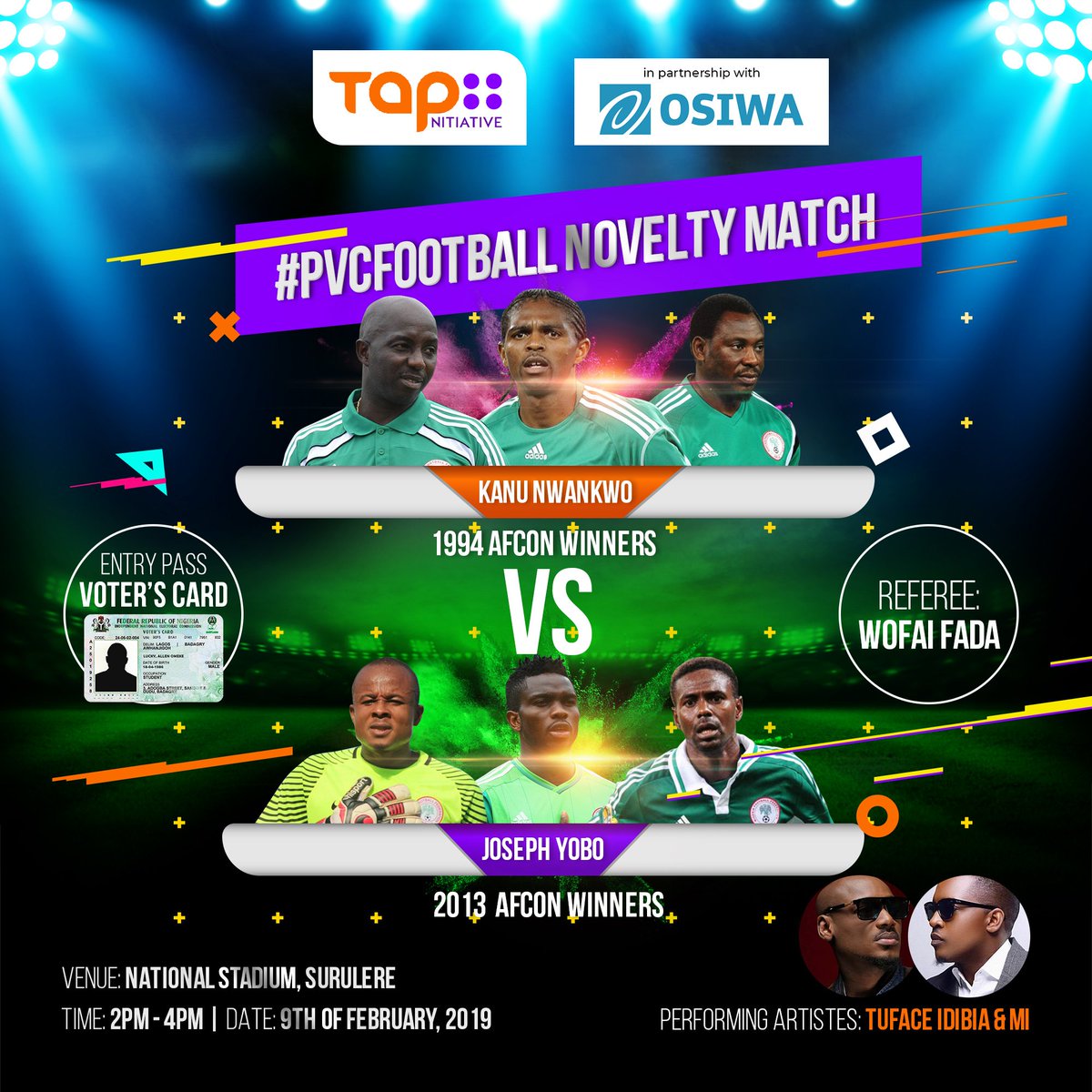 An event to look forward to!
Our next big project tagged #PVCFootball is sure to make a positive difference in the number of youth participants in the upcoming General elections! We have lined up a number of football activities to promote democratic participation of young people at the general elections from voters registration to collection of voters card, voting and ensuring that their votes counts.
One of such events is the #PVCFootball novelty match aimed at using soccer games as a tool to organize and galvanize voices of young people to participate in the upcoming elections.
Super Eagles 1994 and 2013 AFCON winners will be playing a PVC novelty match at the Legacy stadium, inside National Stadium Surulere, Lagos on the 9th of February 2019.
The #PVCFootball match is free but spectators will be required to show their PVCs to gain entrance into the stadium.
The match will be featuring select AFCON football stars from the 1994 and 2013 teams including Benedict Iroha, Samson Siasia, Mutiu Adepoju, Uche Okechukwu, Alloysius Agu, Joseph Yobo among others.
For further information please follow this link.